Evolve Your Mindset is an invitation to self discovery.
You can register for all of the nutrition challenges, online programs, business courses, and buy all of the self-development books. You can have all of the information/education, but if you have trouble IMPLEMENTING it, we need to look at mindset.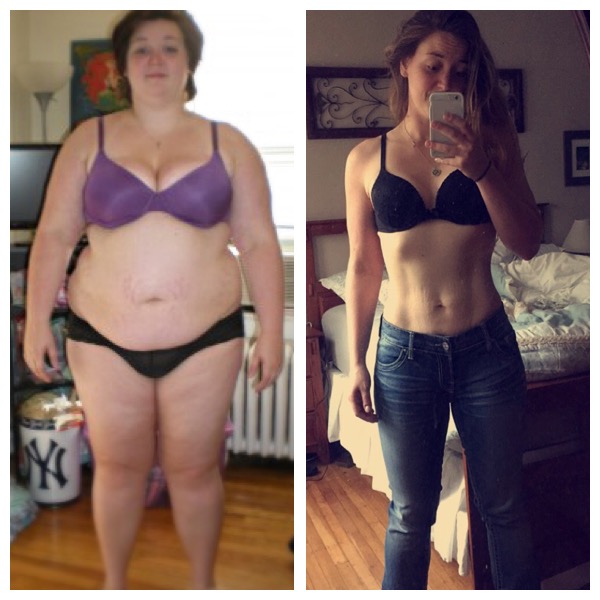 Because External Change is ALWAYS an internal job. 
If you're ready for real, lasting change, it's time to put down the self help book, and be brave enough to sit with ourselves. Because when we are willing to turn inward and ask the deeper questions we unlock the floodgates for transformation. 
Mindset is the difference between action and inaction. It's what keeps you committed instead of holding you back. 
The wrong mindset will keep you:
Caught in cycles of

ALL IN

or

ALL OUT
Unable to trust your intuition
Stuck/Unable to take action
Having regular surges of 'IMPOSTER syndrome'
Feeling afraid to SHOW UP to your life
Because whether you are struggling with any of the above in your relationship with yourself, your health & wellness, with others, or in your business…It ALL starts with mindset. 
The application may be different, but the formula is the same.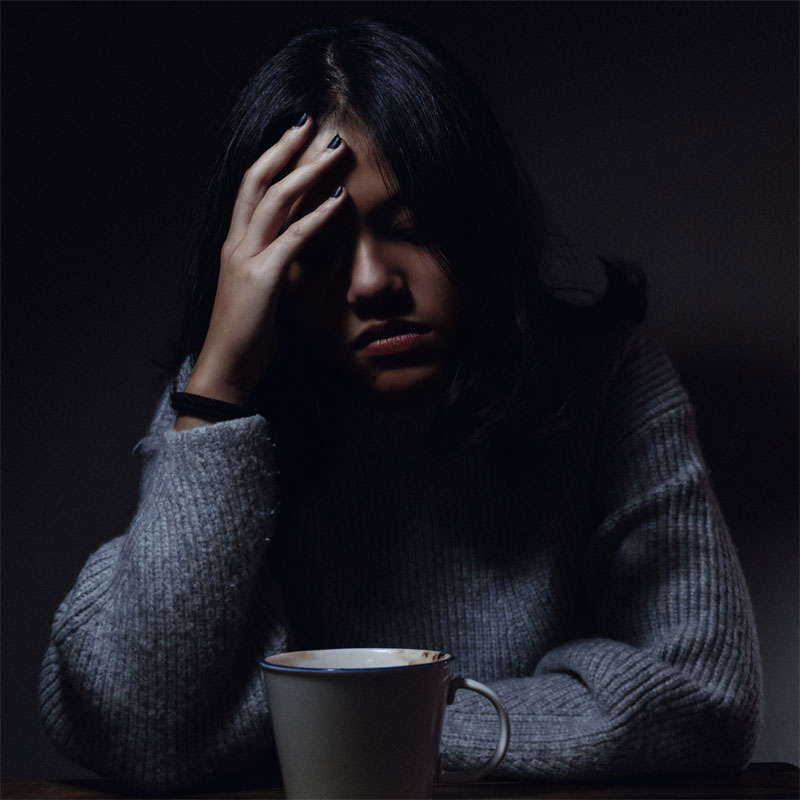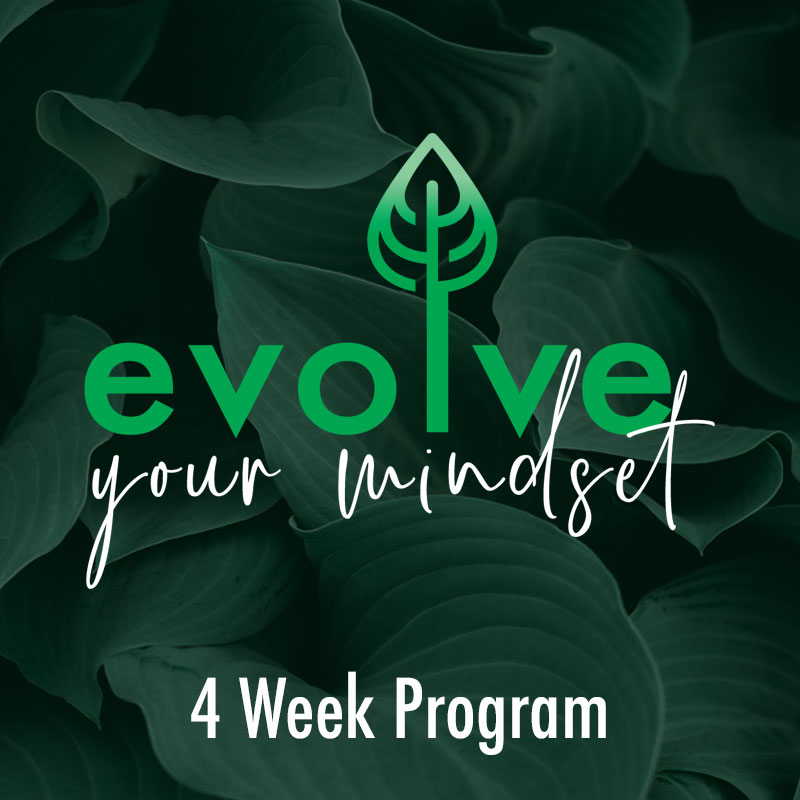 Evolve Your Mindset is for ANYONE who is ready to:
Drop the bullshit

Stop being your own limiting factor
Learn how to reconnect to your intuition
Build a practice to continue showing up for yourself
Full transparency: My goal isn't for you to think I have everything figured out. Feeling 'not good enough' is something I know well; there was a time that I couldn't even let myself daydream about the things that brought me the most joy (including creating programs like this!)  But by applying the roots of this program to my life, I was able to release fear, pressure, and expectation when i realized; NOTHING I do will ever be 'good enough', because I don't have all of the answers…YOU do. When we turn inward to find those answers, we find lasting change. True transformation is possible by being imperfect, rooted in self-love. All it takes is practice.
What to expect inside Evolve Your Mindset Program
Weekly LIVE break through sessions.
Over four weeks, we get to talk about some real stuff. The hard stuff. The raw-holy-shit-i-need-to-check-myself stuff. Because I don't have all the answers, but YOU do. I want to help you unearth them!
Each week, we discuss the four pillars of transformation in depth, broken down in our ZOOM "break through" group sessions.
Self Awareness: I don't know what motivates you, no guru really knows – right now, you might not even know. Because you never asked the question. This is when we need to turn INWARD.
Inner Narrative – What is yours? If you feel like you aren't good enough, not worthy, insecure, you can't have what you want, you show up with half ass effort. You are so afraid of failure that you don't show up… you tip toe. You give 20% effort and receive 2% result (and the result feels disappointing).. this feeds the cycle.
Fire your Critic & Befriend your inner voice (Recognize where your emotional home is): Your emotional home becomes your external reality.
Accountability: Start showing up and choosing you. We are aware, we reflected, now how do we fix it? We take action. You don't control your outcome, you build your practice.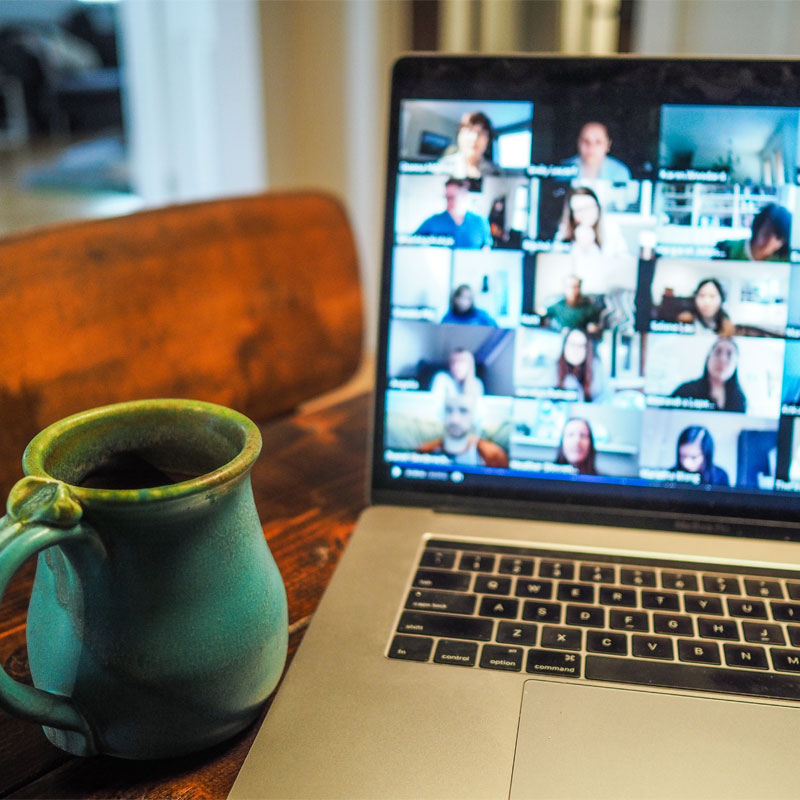 You'll also benefit from the…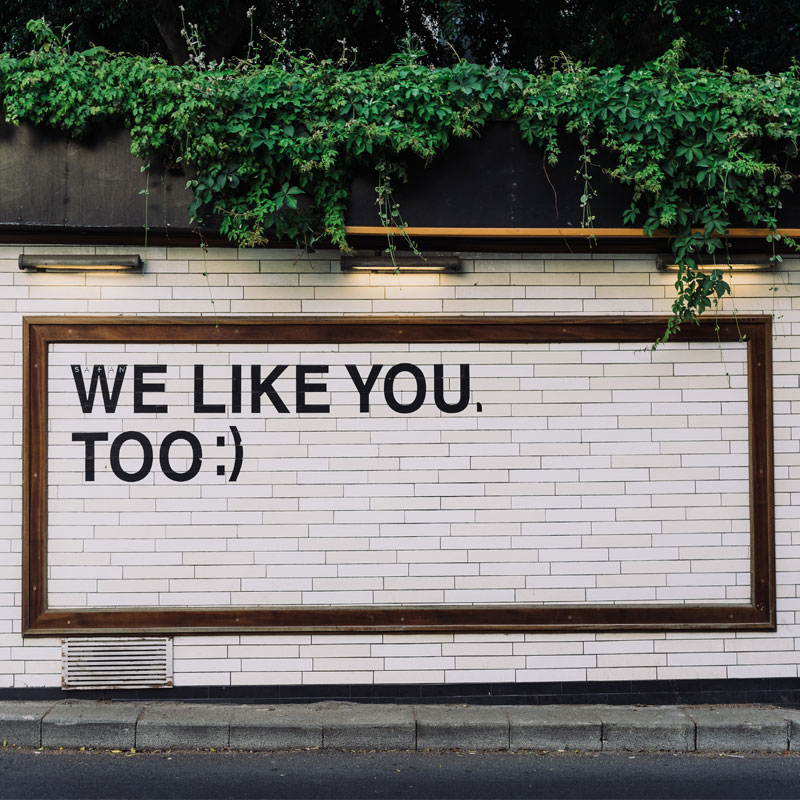 Community
"You are who you surround yourself with; so let's build a high vibe tribe" 
Private FB group of growth-minded humans to connect with, learn from, and expand alongside ✨
---
'Self-Work' (not homework)
It's not about what we learn, but how we apply it to our life that makes an impact. 
---
Unlimited support
For the duration of our 4 week program inside our community.
Kind Words from Evolve Your Mindset Participants
"Hi! This is very random, but I just wanted to thank you. We're only in Week 2 of this master class but legit can already feel myself transforming in some powerful ways. I've always felt that there are two sides of me; the sweet, soft, easygoing side vs. the hard, armor up, reactive side and I feel like after such a short time I'm already taking that armor off and being more of my authentic, soft self and I love it. I've felt happier and more at peace these past two weeks than I have felt in a long time and I real feel like it's because your class is really giving me permission (that I didn't even know I needed) to take the armor off, tap into what I actually feel and need, and just be true to the version of me that I like to be.

So…long story short…just thank you. I don't think you can fully understand how much you have impacted my life in such a short time…and we're not even done yet!"
"Thank you Erika!! This Masterclass has been so much more fulfilling and helpful than anything else I have ever signed up for. I just need you to know that. The content you have, the way you execute it and the actual checking in with you is so effective and real magic.

Thank you for giving so much of your time and yourself in this Masterclass and us. So many wake ups. Keeping my hope safe! Seriously brilliant and so true."
"At first, I resisted signing up for your program because I was afraid to confront the fact that I took a few steps backward and I was starting to feel comfortable being stuck. I enjoyed our weekly sessions and had many lightbulb moments as we collectively shared our insights. While on Zoom calls, the energy was palpable in the environment you created and I couldn't be more grateful. I am grateful for this reset, for the tools you provided to help me continue to develop and live this practice of mine with intention and self-love, and for your giving heart. Your passion is infectious and I can't wait to learn about what you are working on next!"
"The content was presented in a thoughtful and meaningful way that resonated with me and allowed me to implement immediately."
"EYM has been a warm reminder to live in the present and to be mindful about thoughts in order to avoid being paralyzed by doubt and guilt."
Love this!! Our homework this week for the class is so powerful, the boost that I really needed.